Ballet, jazz, contemporary and musical theatre dance tuition
LGS Dance began over 48 years ago with the establishment of the Lynn Gilbert Dance Studio by a then 16 year old Lynn Gilbert. The Studio was recently rebranded to LGS Dance and continues to grow in providing individuals the opportunity to learn the art of dance in a positive and structured manner, helping to build self-esteem and self-discipline in a fun professional and safe environment.
Lynn and her professional, passionate and talented team of tutors offer classes from pre-school to advanced in Classical Ballet, Modern Jazz, Contemporary & Musical Theatre. Private Tuition is also offered for competitions to specialised students.
The performers from LGS Dance compete successfully throughout New Zealand. Several LGS Dance students have been successful in winning the National Young Performer of the Year Award and the prestigious Ora Burnett Jazz Award. Several dancers have also gone on to train full time at schools both in New Zealand and Australia.
Teaching Staff 2019
Lynn Gilbert- Smith – Classical Ballet, Jazz and Contemporary
Director Lynn Gilbert-Smith teaches classical ballet,jazz, contemporary, and she specialises in preparing dancers for competition performances. Lynn has been a dance examiner for over 30 years and in the 90's she formed and choreographed the 90FM Cheerleaders and Spotlite Dancer's Cabaret Team.
She has also choreographed many fashion parades and charity events along the way and several shows for the New Plymouth Operatic Society. Lynn now spends her time as Director of the dance studio and focuses all her energy into the teaching and training of her students and continues with her examining for NZAMD and adjudicating at Festivals.
Hayley Darling – Jazz and Contemporary
Hayley has been with the studio since 1980, starting at 8 years learning ballet and modern jazz with Lynn. At 14 years she was asked to help after school teaching young jazz students, and this eventually lead to a part-time position instructing the jazz syllabus and choreographing solos for competitions.
Hayley left for overseas in 1990 where she danced in Japan and taught ballet and modern jazz in Israel. She returned to New Zealand in 1995, started a family with her two boys Sam and Eben, and recommenced her teaching career with Lynn.
After much success with choreography in contemporary and jazz at PACANZ Hayley has been asked to teach at seminars in Auckland and Invercargill furthering her teaching skills along the way. Hayley is thrilled to still be part of the team and feels very lucky that her life-long career in dance is a career in which she loves and is very passionate about.
Alannah Matthews – Classical Ballet, Jazz, Musical Theatre
Alannah danced with the Gilbert-Smith Dance Studio from the age of 3 until she was 19, learning ballet, Jazz, contemporary and Lyrical. Alannah has performed in many competitions throughout New Zealand, also taking part in local Operatic and local Royal New Zealand Ballet productions.
Alannah attended the Wellington Performing Arts Centre in 2010, graduating with a diploma in commercial dance, which included acting, singing, tap, ballet, jazz, acrobatics, contemporary and musical theatre.
In 2012 Alannah performed in a nightly cabaret show in the Dominican Republic. On her return to New Zealand in 2013 she picked up where she left off tutoring all genres at LGS Dance. Alannah has a wonderful passion that she shareswith her students.
Alannah is still very involved with the New Plymouth Operatic Society having performed in many of their recent shows. Early in 2016 Alannah choreographed her first show for New Plymouth Operatic Society - the very successful 'Sister Act'. She regularly judges at competitions throughout NZ and is a Licentiate of the NZAMD.
Louise Garside – Classical Ballet
Louise was destined to be involved in the arts. Her mother had trained with Brian Ashbridge and Rowena Jackson (both went on to dance at Sadler's Wells Royal Ballet) and had her own dance school in Te Awamutu. Louise's first ballet lessons were private lessons with Zoe Sinton, an RAD Examiner. Under her mother's tuition Louise continued with BBO (British Ballet Organisation) up to Elementary, before continuing to Advanced RAD with Barbara de Castro in Hamilton.
At 15 Louise began taking grade classes at her mother's dance school, taking over the school by the time she was at Teachers College. Louise had discovered her passion for choreographing, especially ballet. Over the next 12 years she built up the school to cover all BBO ballet Primary to Advanced as well as Tap and Jazz.
Louise has adjudicated at numerous Festivals from Auckland to Dunedin. Louise moved to Taranaki in 1985 and has taught for Lynn Gilbert-Smith ever since.
With a passion for Classical Ballet, a love of form, structure and the aesthetics of the art form, Louise takes Senior Ballet and choreographs concert and competition ballet pieces.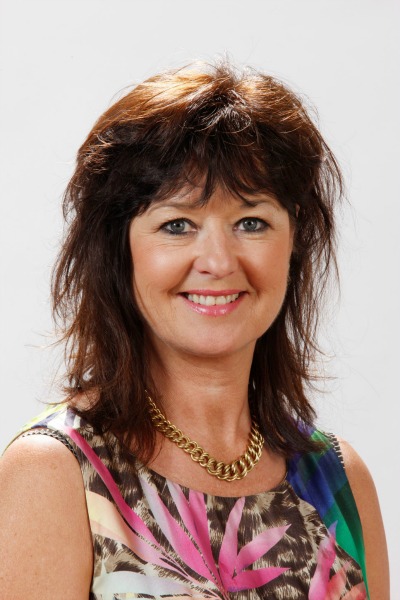 Jenni Simkin – Classical Ballet
Jenni began training at 5 years old in Te Awamutu. She successfully passed all her RAD, BBO and NZ Jazz Exams to advance level. Jenni competed locally in Te Awamutu, Cambridge and Hamilton before she began training at the New Zealand School of Ballet in 1979. This was followed by a couple of seasons with the New Zealand Ballet.
Jenni settled in New Plymouth in 1983, married and has three children. She worked at the Dawn McAlpine Dance Studio, teaching the RAD syllabus, and quickly followed with training children for competitive work. Whilst under Dawn's guidance Jenni completed her RAD Teaching Diploma.
Jenni has travelled extensively throughout New Zealand judging at dance competitions. Jenni began teaching for LGS Dance in 2011 and in 2015 opened her own Pilates Studio.
Jessica Davies - Pre Grade Dance
Jessica has been passionate about dancing since childhood. She was taught by Lynn Gilbert-Smith in jazz and ballet and thrived on performance and competitions throughout her school years. Jessica went on to pursue her love of dance and drama through performing arts school, which saw her tour the length and breadth of the country.
Jessica has worked in dance studios here in New Zealand and in Hong Kong, which saw her managing a studio. Jessica's experience includes teaching jazz, ballet, hip hop, tap and drama. She has a unique ability to translate her love of dancing into her students and she has a magical connection with the pre school and pre grade dancers.
Rowena Suthon - Classical Ballet, Jazz
Rowena commenced dancing at age 4 with Dawn McAlpine Dance Academy in New Plymouth and in her later years with LGS Dance. After completing her exams through to Solo, Rowena moved to Wellington for further training and gained a musical theatre diploma while also attending classes at the NZSD.
Rowena has many amazing childhood experiences of dance and competed successfully at national level. She also had a very musical upbringing, playing the piano and flute, and along with her experience gained from singing and dancing she has performed in many musicals in Wellington, England and Australia and most recently here in New Plymouth the production of Phantom of the Opera, to name a few.
Rowena teaches RAD Ballet and NZAMD Jazz, and is a Registered RAD Ballet teacher.
Sandra Gaasta - Classical Ballet
Sandra began her ballet tuition with Doreen Shaw in Wanganui at the age of 7, studying RAD through to Advanced 1 level. Instructing classes for Doreen while still a student was Sandra's first foray into teaching. She returned to Wanganui following university, got married and continued dancing in between having her nine children.
In 1989 Sandra moved to New Plymouth and completed the RAD Dance Education Syllabus levels 1, 2 and 3 in both classical and character, then grades 6, 7 and 8 as they were introduced. She gained her RAD Teachers Certificate under Dawn McAlpine's guidance, and has since continued teaching RAD ballet.
Sandra gets great joy out of assisting to instill a love in others and seeing the children develop and grow in confidence as they learn to master their own bodies and achieve things they never thought they could.